We provide services to 20 Housing Associations & Local Authorities with our 3 to 5 star gas servicing, repairs, planned maintenance and installation package. Our aim is to provide residents with working boilers and gas appliances, ensuring they are supplied with heating and hot water.
Need your
boiler repaired?
We cover a large area of South East of England
providing a wide range of services to around 55,000
properties including gas and electrical services.
We provide an Annual Gas Check and Service (LGSR) to over 70,000 properties and currently operate extremely high compliancy levels across each of our contracts. We work closely with our clients and use a number of initiatives to ensure we are given enough time to complete each service and make sure properties remain legally compliant at all times.
Only use a GAS SAFE REGISTERED ENGINEER to FIT, FIX and SERVICE your gas appliances. Click here for more info.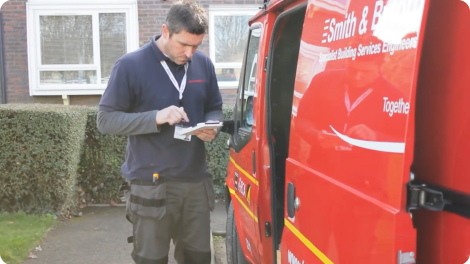 We work closely with our clients to create tailor made installation programmes for boiler upgrades and pride ourselves on our quick turnaround time to ensure minimal disruption for residents. Our in-house quality management team carry out 100% quality checks on each installation and upgrade to ensure the highest standard of work is maintained.
Sutton Housing Partnership
During a routine service (Friday after 6pm) our engineer noticed incorrect working pressure to a property. We investigated neighbouring properties and found the same problem. He escalated concerns to our Out of Hours Manager who reported the matter to Transco, who discovered water in the gas main. We mobilised 18 staff to attend within 2hrs. They attended 200 properties on the estate and turned off their gas supplies to make safe. We issued temporary heaters and placed signage throughout the estate.